NEWS
16th Aug 2022
Volunteers Spruce up a Community Garden in Glasgow
On Friday 12th August, nine employees from across the Group volunteered to help a small charity in Shettleston, Glasgow by sprucing up a community garden.
Shettleston Community Growing Project was founded in 2009 by locals who wished to grow food for themselves and their families. With assistance from Shettleston Housing Association and Glasgow City Council, a suitable site was identified and funding was secured from the Scottish Government's Climate Challenge Fund to transform the derelict and unloved space into an attractive and productive community allotment.
Locally known as the 'Smelly Welly Club', Individuals, families and groups can rent a growing space and use it to grow vegetables and fruit. The project, run entirely by volunteers, teaches local people how to cultivate and cook healthy food on a budget, as well as providing after-school activities for youngsters in one of Glasgow's most disadvantaged housing estates.

Featuring a community garden and wild area, complete with pond that attracts a variety of species, Shettleston Community Growing Project has grown year after year. There are fifty raised beds on-site, as well as a soft fruit area, herb garden, polytunnel, composting toilet, and a fully working kitchen with electricity and running water.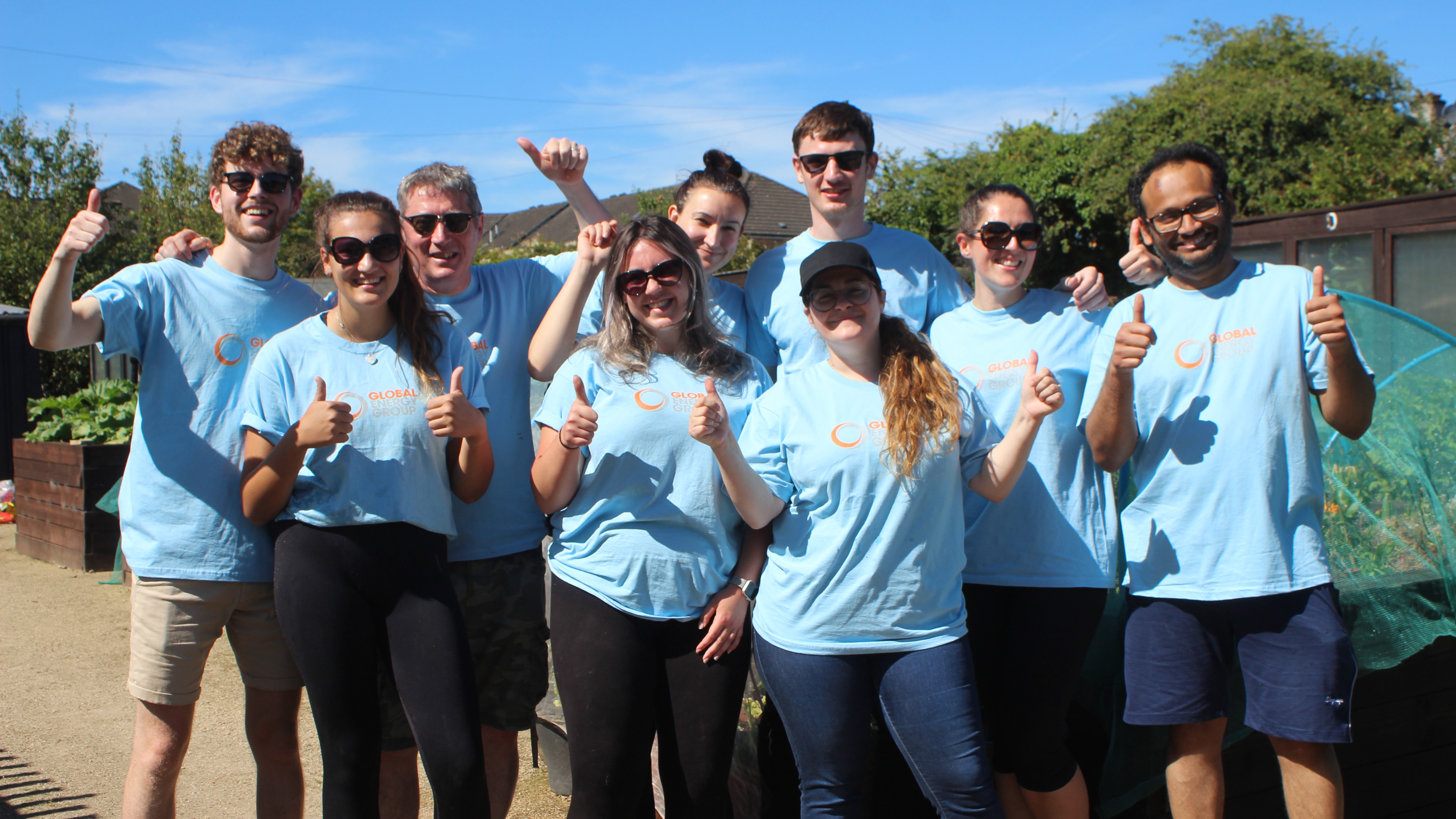 On one of the hottest days of the year, our team of volunteers tackled a variety of activities that included treating wooden raised beds, woodwork, cutting back hedges in the community garden and watering hundreds of fruit trees. Most importantly, they got to find out about the charity and the impact it has on people's lives.
Project Co-ordinator, Kenny McCubbin, was delighted with the efforts of the volunteers. "I can't thank you enough for giving your time to visit us. Food poverty is a big concern and we hope by visiting us you left with a real sense of what we aim to do to help local people and their families."
Creating opportunities for everyone in our organisation to volunteer not only helps to improve the lives of others, but also supports us in gaining a greater sense of belonging to our communities. We'd like to take this opportunity to thank Paul Corcoran and his team at Business Volunteers for their continued support - it was a rewarding day at Shettleston for everyone involved.