NEWS
12th Jul 2022
Holtec International Signs Landmark MOU with Global Energy Group
Holtec International Signs Landmark MOU
Holtec International, a United States-based turnkey supplier of equipment and services for the nuclear, solar, geothermal and fossil power sectors has signed a landmark Memorandum of Understanding (MOU) with Global Energy Group (GEG).
The terms of the MOU will see GEG join Holtec International in a UK nuclear sector team as a specialist manufacturing and engineering partner for next generation industry components.
Talking about the agreement, Gareth Thomas, Director, Holtec Britain Ltd, said:
"This MOU is a key part of Holtec Britain's strategy to take a prominent position within the UK in providing Holtec's Small Modular Reactor SMR-160 technology and fabrication to support the government's energy security strategy. Holtec are currently developing a world class supply chain of UK companies - including Global Energy Group - to deliver on SMR-160 fabrication capable of not only delivering in the UK but also providing export opportunity to the international market.
"The Holtec SMR-160 design is modular in construction and the prospect of a Green Freeport in the Cromarty Firth affords us the opportunity to ship in raw materials to be fabricated and modules/equipment constructed before onward transit either within the UK or abroad. In the fabrication phase, set to begin as early as 2026, the engineering package will be worth 10s or even 100s of millions of pounds per SMR project to the supply chain located within the catchment area of the port."
The MoU is being hailed as a huge opportunity for the Highland region and Global Energy, which has wide-ranging experience in defence nuclear, decommissioning and manufacture. Steve Chisholm, Director of Operations and Innovation at Global Energy Group, commented:
"We are delighted to sign this landmark MOU with Holtec International. Not only do Global Energy Group have unrivalled deep-water facilities at the Port of Nigg where SMR components can be manufactured and shipped to anywhere in the world, we also have a highly skilled workforce developing and deploying new processes, such as electron beam welding, which has huge potential for nuclear. This MOU opens up a great opportunity to develop new processes and disruptive technologies for the cost-effective manufacture of SMRs, which have huge export potential."
"Active in the nuclear sector since 2010, Global Energy is one of the very few accredited suppliers in the UK. Having manufactured radioactive waste storage vessels for Sellafield and mission-critical components for the Hinkley Point C cooling system at the Port of Nigg, producing components for SMRs - which are being viewed as a key part of the net-zero landscape - is a great opportunity for us as an organisation and for the wider Highland economy."
Holtec International is currently supported by the US Government to develop and validate a SMR design for the US. It is in discussions with the UK Nuclear Decommissioning Authority (NDA) about four possible UK sites for SMR-160s and has formed a UK team to deliver the projects, with Global Energy Group and other UK companies.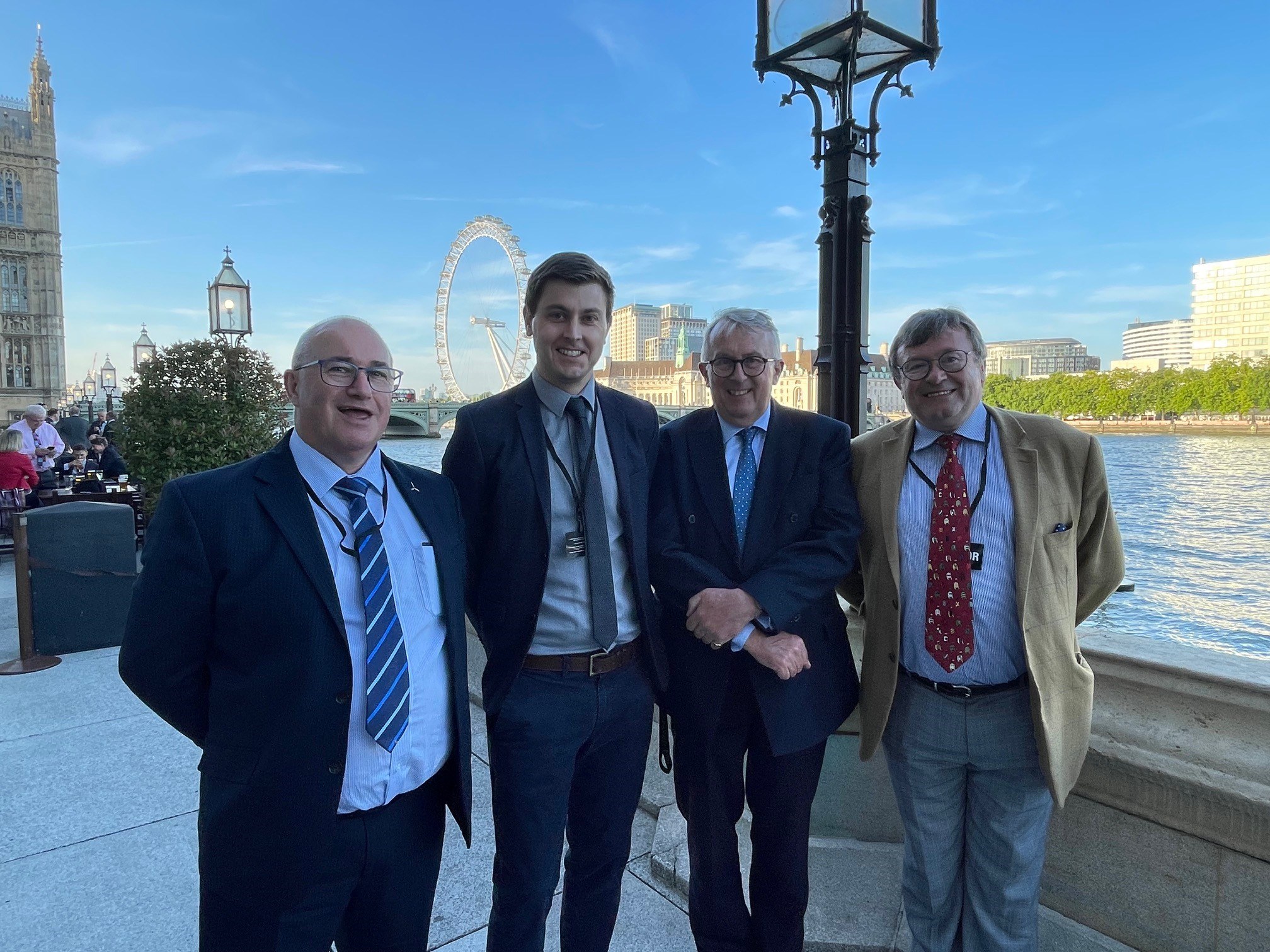 Holtec Joins Opportunity Cromarty Firth Green Freeport Bid
Following on from the inking of the MOU, Holtec Britain has joined Global Energy in the Opportunity Cromarty Firth (OCF) consortium bidding to be granted Green Freeport status. OCF believes that Green Freeport status for the Cromarty Firth would 'revolutionise' the Highland and Scottish economy leading to the creation of tens of thousands of jobs.
Speaking about the newest member of the OCF consortium, Steve Chisholm of Global Energy Group, said:
"We think Holtec Britain joining the OCF consortium is a huge boost for the bid. Adding nuclear sector capability to renewables and hydrogen makes the Cromarty Firth - where Holtec are exploring options for a permanent base with local government agencies - a unique proposition."

"There's a real opportunity to make the Highlands a centre of excellence for nuclear power technology and manufacture. Supporting that is the huge pool of experienced talent in the Highland & Islands who worked at Dounreay and HMC Vulcan that can be tapped into."
Holtec's Gareth Thomas, commented:
"Holtec have undertaken diligence to support our choice of where to locate and whom to engage with to support our SMR-160 program. We have looked at the fantastic opportunities that would be afforded to us by being part of this Green Freeport. The existing experienced nuclear workforce, the excellence of manufacturing companies and the excellent academic links within the University of Highlands and Islands (UHI) are all reason why Holtec are supportive of this bid and would wish to be a part of a successful Green Freeport."
"A successful Freeport bid would deliver the biggest economic change to the Highlands and Islands since records began. It would be critical for retaining a skilled workforce, providing quality sustainable jobs and growing not just the Highland economy but that of Scotland and the wider UK."
Jamie Stone MP said:
"The Highlands boast a record of excellence in nuclear engineering, with many fantastically skilled scientists, engineers and tradespeople across the region. The expansion of Opportunity Cromarty Firth's Green Freeport bid to include Holtec is therefore very welcome indeed."
"It's quite simple - the success of this bid would be transformative for the Highlands, with investment into permanent infrastructure and jobs that we have not seen in my lifetime. I strongly urge the Scottish and UK governments to agree to grant Green Freeport status to the Cromarty Firth."