NEWS
27th Jun 2022
Discover Global Wind Projects (Day 1: Introduction)
In response to rapid and projected growth in the UK's renewables sector, Global Port Services, part of Global Energy Group, recently introduced a new crane and installation division - Global Wind Projects.

Specialising in the installation and maintenance of both onshore and offshore wind turbines, the role of GWP within the Group is to support the growing demand of the wind industry, including our Port of Nigg facility.
GWP has recruited dedicated personnel with vast experience of the wind industry. Combined with the already flourishing existing divisions within Global Port Services, it provides the unique opportunity to grow a top-quality and service-oriented business that's tailor made to suit all requirements in the wind industry.
With shipping, cranes, heavy transport and now an installation service offering within the Group, this provides a one stop shop offering with a single customer interface.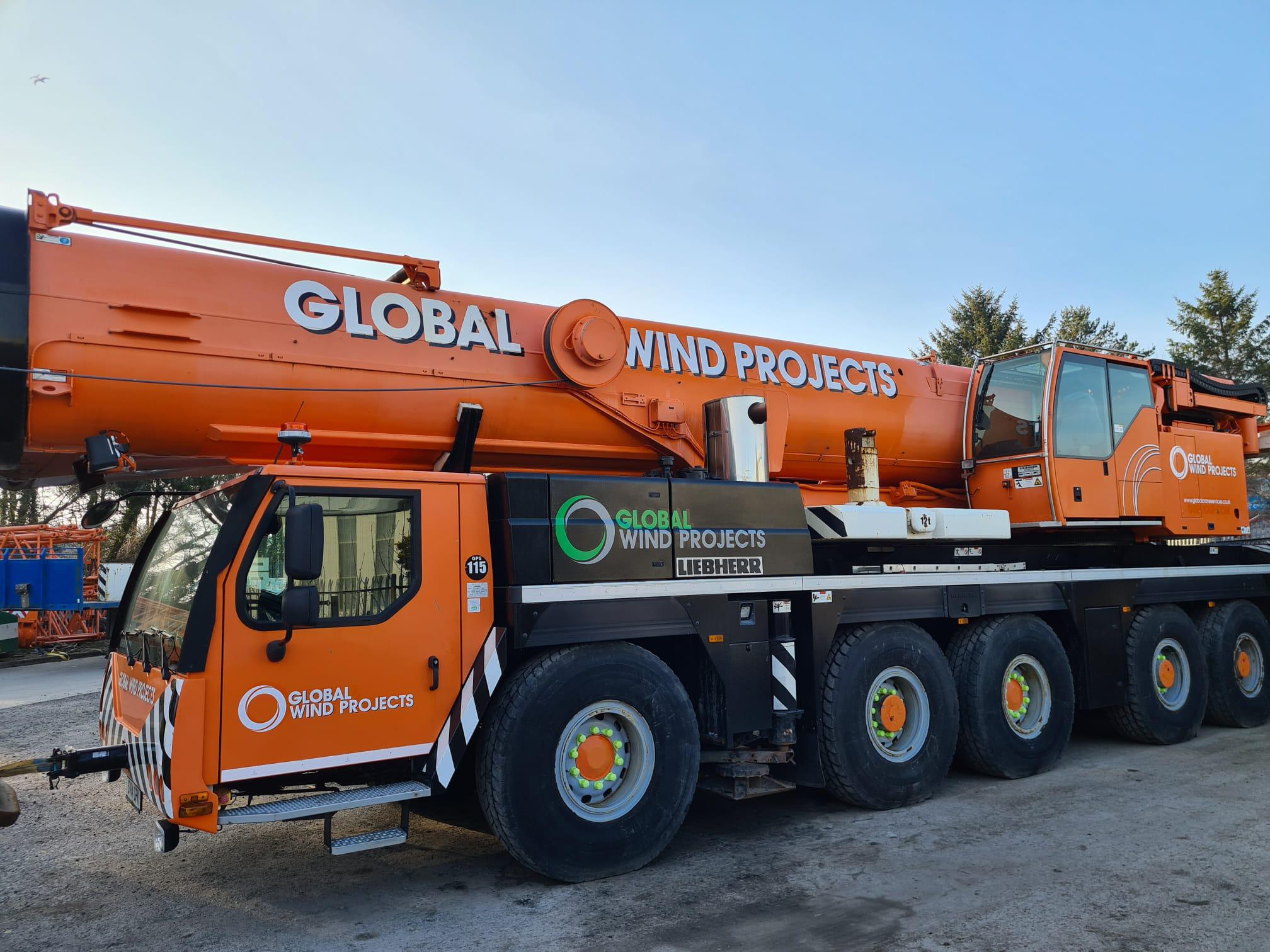 General Manager, Ryan Burke, commented: "Global Wind Projects has been established to address the unprecedented growth in onshore and offshore wind around the UK and Ireland. We will complement the already leading crane service offered by Global Crane Services (a fellow division of Global Port Services) to offer a complete installation and crane package for wind farm OEM's."
He added: "With three major onshore contracts already secured, Global Wind Projects has recruited 35 skilled turbine technicians and expects to double the size of the team within three months, with further growth expected beyond that, too."
In the coming days, we look forward to sharing more information about GWP. Keep your eyes peeled for a Thought Leadership piece by Kevin McAlonan, Head of Wind Operations, and a Q&A with Daniel McMullan, the installation lead on the Harting Rig Wind Farm.